Miku Pro Smart Baby Monitor with Wall Mount Kit
Real-Time Peace of Mind
Gain greater awareness of how your baby is breathing and sleeping. Real-time alerts let you hear, see and know of any changes. All with no wearables, washing, or charging.
The All-In-One Monitor
Live Breathing
See your baby's live breathing waveform directly on your smart device, thanks to Miku's breathing monitoring technology that requires no wearables and works in real time.
Contact-Free
It's what makes our monitoring so easy. Contact-free means no wearables, charging, or washing. And your baby can wear any clothing and sleep in any position with nothing to disturb their sleep.
Sleep Tracking
Sleep summary reports you'll love to read. Gain a greater understanding of how your baby is sleeping week-by-week with graphs and charts of your little one's slumber. Learn how they progress over time.
Grows with Your Child
Want to track your baby's sleep progression even after 18 months? With no wearables, Miku grows with your child. All that precious data and information keeps going and growing.
Customizable Alerts
With customizable alerts, choose what notifications are sent straight to your device. Know in real-time of any events for movement, sound, awake/asleep, and more.
Room Environment
Temperature, humidity, sound, and light sensors help you set ideal conditions for baby's sleep. With temperature and humidity sensors in the base, the monitor will not interfere with the data.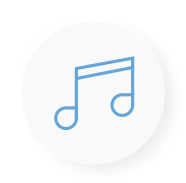 Lullabies/Sounds
Sound is a powerful tool to calm your baby's nervous system and lull them to sleep. With a rich playlist of white noise, lullabies and more, it's like your little one has their own personal jukebox.
Night Vision
Never be in the dark about what your baby is up to at night. With crystal clear night vision capabilities, you get a full picture of all the sighs, cries and coos your little one does after bedtime.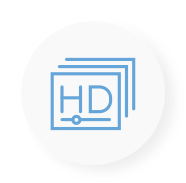 1080p HD Video
Get a livestream of your baby's nursery in high definition 1080p video sent straight to any device.
Crypto Chip Security
With 256 bit encryption and a Crypto Chip that's part of the actual hardware, your feed remains safe. Tamper-proof means all data is erased if anyone tries to mess with the device.
SensorFusion
With five different sensors tracking everything from motion to temperature and sound, you get extremely accurate sleeping and breathing pattern data, even when baby is swaddled, in total darkness, or under a blanket.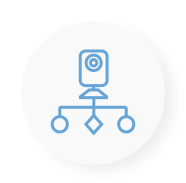 Proprietary Algorithm
Powered by 30 billion breaths (and growing each day), every inhale and exhale is compared to years of research to give you powerful and actionable insights on your little one's overall health and development.
8-Core Processor
Never have your baby's information lost in the cloud. Local processing means all data is more accurate and more safe. With minimal to no lag-time, you're always right in sync with your little one.

* only available with Miku Pro Smart Baby Monitor
Pinch-to-Zoom
Who doesn't want to get a closer look at their little one sleeping? Pinch and zoom feature means you can now get as close as you want at any time of day.

* only available with Miku Pro Smart Baby Monitor
Wider Field of View
See more of what you love, all in one view. Now offering a 140 degree view of the crib.

* only available with Miku Pro Smart Baby Monitor
Ambient Light Monitor
Understand how room lighting impacts your baby. Integrated digital light sensor captures the light environment of the nursery and can inform you how light may be impacting your little one's slumber.

* only available with Miku Pro Smart Baby Monitor
2.4 & 5GHz Support
Whether you want speed or range, connect to both types of Wi-Fi. Compatible with even more routers, find enhanced connectivity, so you never miss a moment.

* only available with Miku Pro Smart Baby Monitor
Miku Stories
Every story is written in their own words and based on each family's experience.
+
Need Financing?
Make easy monthly payments over 3, 6, or 12 months.
for 12 months
for 6 months
for 3 months
For The Curious
As soon as you start using a Miku Smart Baby Monitor, you can gain greater awareness and confidence to support your child's sleep, health, and development. Over time with Miku as your tool, you can become more familiar with your baby's own normal breathing patterns. With this information, you can know of any changes to their respiration.
SensorFusion is an AI platform equipped with a suite of sensors. Track only one thing and the data becomes susceptible to interference and false alarms. That's why we combined multiple sensors to overcome these challenges and deliver significantly higher response times and accurate readings.
What are the benefits to contact-free monitoring?+−
One of the many benefits of Miku's SensorFusion technology is that it is contact free, eliminating the need for wires or wearables that require washing, securing, charging, or replacing. Plus, Miku works for any age!
Miku can monitor the breathing and sleeping patterns of any living thing, but we started with the most precious: a newborn baby. Due to recent demand, we are accelerating the development of applications beyond baby.
Are there any requirements or ideal conditions for monitoring?+−
Miku will work with any sleeping position in a crib. Blankets, covers, clothing, or any lighting conditions will not prevent Miku from working.
Is the Miku Baby Monitor a medical device?+−
Miku is not a medical device and is not intended to diagnose or treat any health condition. Caregivers are responsible for the wellbeing of their baby.